Compliant & secure
now is the time!
Protecting your business interest benefits everyone including your customers. There are many attacks on a corporations data. There is however a data security leak that is determined by a companies standard operation procedures (SOP's).
Affinity Health Plan was ordered to pay fines of $1.2 million back for a 2010 case where the information of more than 344,000 people was found on copier hard drives that the managed care plan provider had leased.

Morgan Stanley was fined $60 million for failing to have electronic data disposed of correctly during the decommissioning of two data centers.
Portis, Inc. provides evidence that our Clients exercised due diligence for compliant & secure hard drive destruction that contains their customers proprietary information (PI), personal identifying information (PII), protected health information (PHI), and electronic protected health information (e-PHI) appropriately.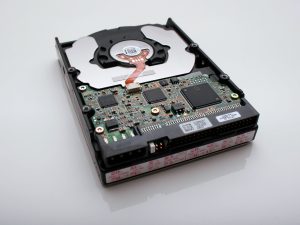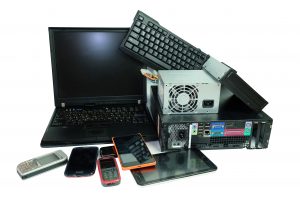 See What We Offer
Portis, Inc. regularly evaluates needs of our Clients to decide if there are additional services we should consider offering. Currently we offer the services below.
Complete destruction of hard drives that meet the regulatory standards of HIPAA, NSA, along with many others. Whether it's a purge or a single hard drive, we destroy it.
Our ITAD recycling includes barcode scanners, computers, ink & toner, office phones, POS, printers, servers, smart phones, tablets, and much more.
A Different Approach
We educate our Clients on the benefits of establishing a compliant & secure hard drive destruction process and information technology recycling / ITAD program. A business becomes liable for the risk of adverse inference where there is no such process. Any business who disposes of records irregularly or sporadically, as is the case when they are retained for an extended period after their required retention period, risk being interpreted as deceptive.
In the legal case of Hallmark Cards, Inc. v. Murley, Case No. 11-2855 (8th Cir., Jan. 15, 2013, Murley learned this lesson the hard way At trial, Hallmark's computer expert introduced evidence that certain files had been deleted from Murley's computer hard drive, including documents related to Hallmark's business, just a few hours before it was scheduled for inspection. The district court judge instructed the jury that it "may, but [is] not required to, assume that the contents of the files destroyed would have been adverse, or detrimental to the Defendant." The jury decided in favor of Hallmark and awarded $860,000 in damages.