It Is All About Compliance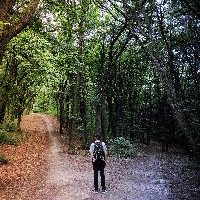 Compliance
Someone might reason that it is acceptable to destroy a hard drive using a sledge hammer or similar tool. So, why pay a company to provide a service that you are able to handle yourself? Consider this, when you are audited, and the auditor requests evidence of compliance for properly destroying hard drives with your customers confidential information, will that sledge hammer suffice? Maybe the decision was to give the hard drives to a recycler. When the same auditor requests your signed HIPAA Business Associate Agreement and Confidential Data Destruction Agreement, will they accept the answer that your recycler takes care of that?
Portis, Inc. (1) uses technology that is compliant with the most stringent government and industry standards instead of using a sledge hammer or similar tool to destroy hard drives. (2) We require a signed HIPAA Business Associate Agreement and Confidential Data Destruction Agreement for compliance and for documentation in the event that you are audited. This provides proof that you did due diligence to destroy your customers proprietary information (PI), personal identifying information (PII), protected health information (PHI), and electronic protected health information (e-PHI) appropriately.

Compliant Hard Drive Destruction
We are compliant with the most stringent government and industry standards including: HIPAA, DOD UP to Secret Classification, NIST SP 800-88r1, and PCI DSS 3.2.

Decommissioned Equipment Recycling
We provide computer or other equipment recycling complimentary with our hard drive destruction service.
Hard Drive Destruction & Recycling Decommissioned Equipment Event
Location: Nashville
Date: March 2nd
Place: We Come To Your Location For Pickup
Cost: $150.00 Event Fee
Early Registration: 20% off total for all who register and pay for Event services by February 26th at noon.
Services Provided: A Signed Certificate of Destruction for 2 hard drives. Each additional hard drive destroyed is $65. Recycling of decommissioned computer equipment that will fit on 1 pallet. This equipment includes: Computers, Network Equipment, Mobile Phones, PCI Cards, LCD Monitors, Laptops, Keyboards, Tablets, Barcode Scanners, Fax Machines, Flat Screen TV's, All-In-Ones, Mice, Processors, Hard Drives, Routers, Cords, Servers, Office Phones, Memory, Battery Back Ups, Modems, Ink & Toner, Blades, Phone Systems, Printers, and Mother Boards.
All participants are required to sign a Confidential Data Destruction Agreement and/or a HIPAA Business Associate Agreement for compliance in the event of an audit.
Please register below or call (615) 747-7097.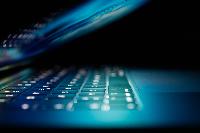 With increasing concern about protecting non-public data of customers and businesses, Portis, Inc. seeks to eliminate that anxiety. Our process completely destroys the data and the physical hard drive. We are members of the National Association for Information Destruction (NAID).
The technology we use satisfies the most stringent government and industry standards. We provide a Certificate of Destruction for each hard drive and SSD destroyed. All customers receive complimentary decommissioned computer equipment recycling with our hard drive data destruction service.
We provide hard drive data destruction services in the communities of Atlanta, GA and Nashville, TN.
A father said to his son: "This is a watch your grandfather gave me, and it is more than 200 years old. But before I give it to you, go to the watch shop on the first street and tell him I want to sell it, and see how much he offers you."
He went, and then came back to his father and said, "the watchmaker offered $5.00 because it's old."
His father said to him: "go to the owner of the pawn shop."
He went and then came back: "he offered me $5.00 also."
"Go to the museum downtown and ask them the same question."
He went and came back, and said to his father: "They offered me a million dollars for this piece!"
The father said: "I wanted to show you that the right place will value you in the right way. Do not find yourself in the wrong place and get angry because you are not valued. Never stay in a place where someone fails to see your value or you do not feel appreciated."
We know the value of each customer. Portis, Inc. wants you to know that we value you!